We All Have a Part to Play
You can make a difference a help create A Healthy Wissahickon by taking action within your own community today! Check out these short videos about how your lifestyle choices may be impacting the Creek — and the steps you can take to have a positive effect.
Still not quite sure where to begin? StormwaterPA's Wissahickon-focused "Clean Your Water" mini-site acts as your guide. Navigate by selecting the Municipality where you live or do business, or follow your Persona for information most relevant to your role in the community.
StormwaterPA:
"

Clean Your Water

"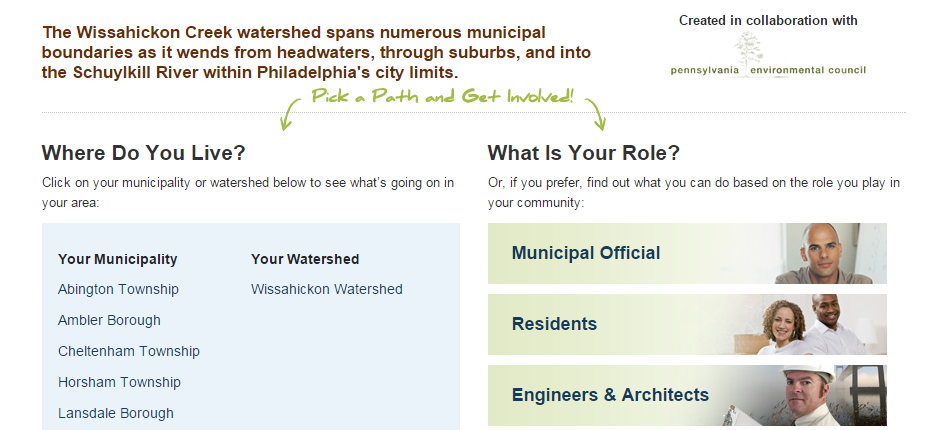 Support us by joining our membership, or making a contribution.